Work to improve the Old School building is now underway
The Parish Council can now announce the start of works to improve the Old School building and get it back into active use.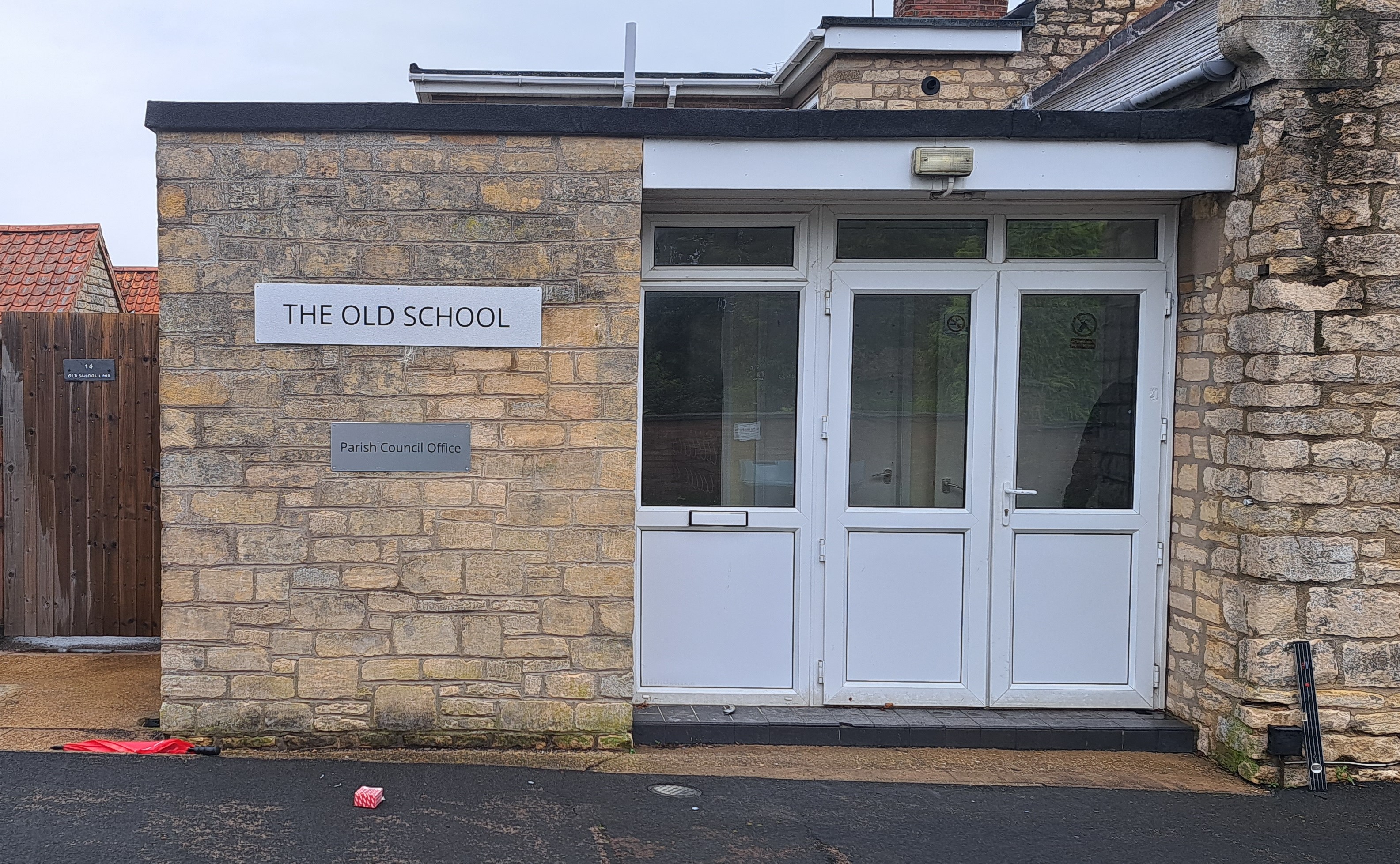 We've now put up new signs outside the building (see photographs). In the coming weeks a new Parish Council office will be created in the main area. The rest of the main space will be refurbished to give us a meeting/activity area that can be opened up for local groups to use. We envisage it being made available for meetings, small exhibitions and small craft and activity groups. There is a small kitchen which will made available for use.
At the same time the toilet areas will be rebuilt to include a fully-functional disabled toilet area.
We envisage that the building could be fully useable again by October 2023 but watch this space for further details and photographs as we progress.
At the same time we are still progressing with our ideas for the new Community Pavilion building to replace the old portacabins - more news when we have it.