First speed data from new camera on Sleaford Road.
Most of you will have seen the new Speed Indication Device (SID) in place at the entrance to the village on Sleaford Road.
This camera has the ability to monitor the traffic speeds in both directions - so, while it is pointing at and showing the speeds of incoming vehicles it also storing data of the vehicles going out of the village. It is powered by solar panels so hopefully it will always remain powered up and won't need routine maintenance.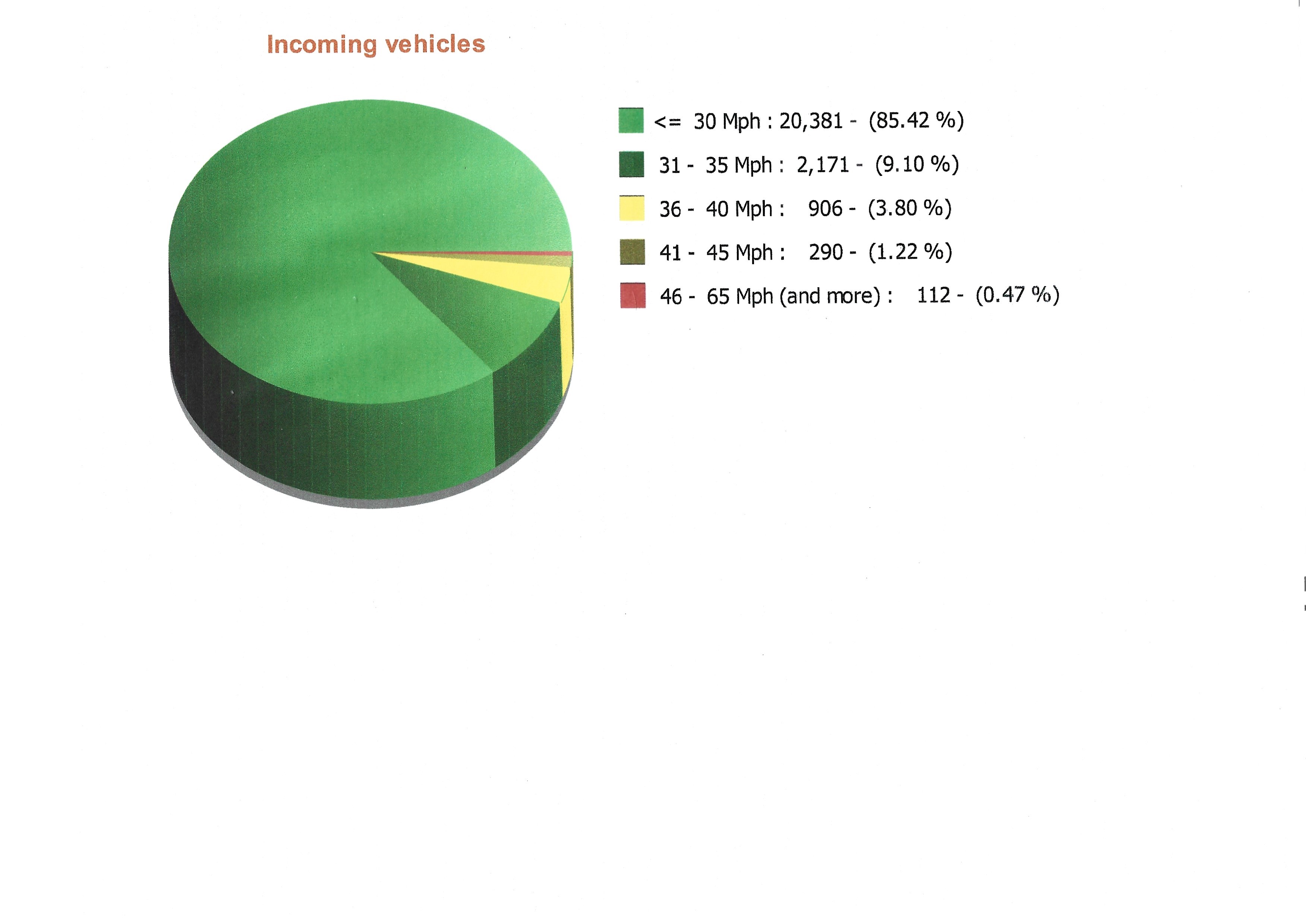 The initial results are shown on these pie-charts, marked as Incoming and Outgoing. The authorities usually look at speeds of less than 35 m.ph. as being the yardstick for measuring compliance with a 30 m.p.h. limit as this is the speed at which they will prosecute for excess speed. These charts show that around 94% of passing vehicles are complying when coming into the village. This is 16% better than our previous figures for early 2023 so it may be that the message is beginning to "sink in". The outgoing figures are significantly worse (around 80%) so we all need to give this our attention.
Overall the figures are promising but there were some awful transgressions on the record with several vehicles recorded passing at over 90 m.p.h. (I know - it's unbelievable !)
We have now purchased a second unit of the same brand which we intend to install at the other end of the village near the Thorold Avenue / Bristow Road area. This does require mounting posts to be installed on the verges and this requires permission from LCC Highways and they have to install them. This task is ongoing so watch this space. In the meantime we may temporarily install this second unit on the existing pole near the end of De Gaunt Road / Sleaford Road.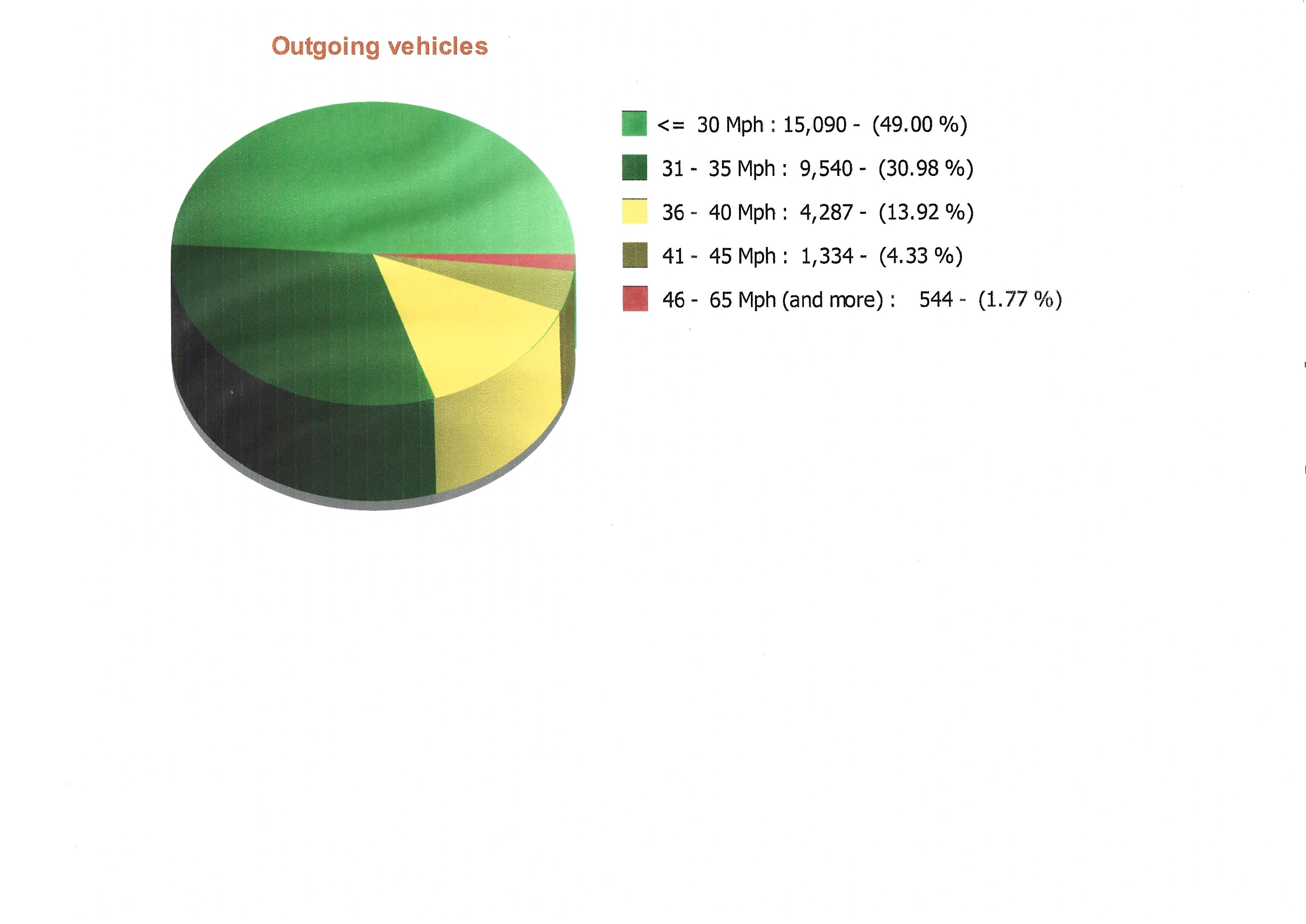 The Parish Council does feel that these devices play a very important part in the fight against speeding in our villages and are keen to find the funding to instal more; we would like to install one at the eastern end of the R.A.F. Cranwell 30 m.p.h.restriction zone for instance. Our Speedwatch teams (we often now have two) are very active across all the villages and can usually be seen somewhere once or twice each week.
Finally, we are actively seeking to have the 60 m.p.h. zone on the Railway mile (between Cranwell Village and the R.A.F. area) reduced to 40 m.p.h. Discussions are ongoing with L.C.C.