Defibrillators in our Parish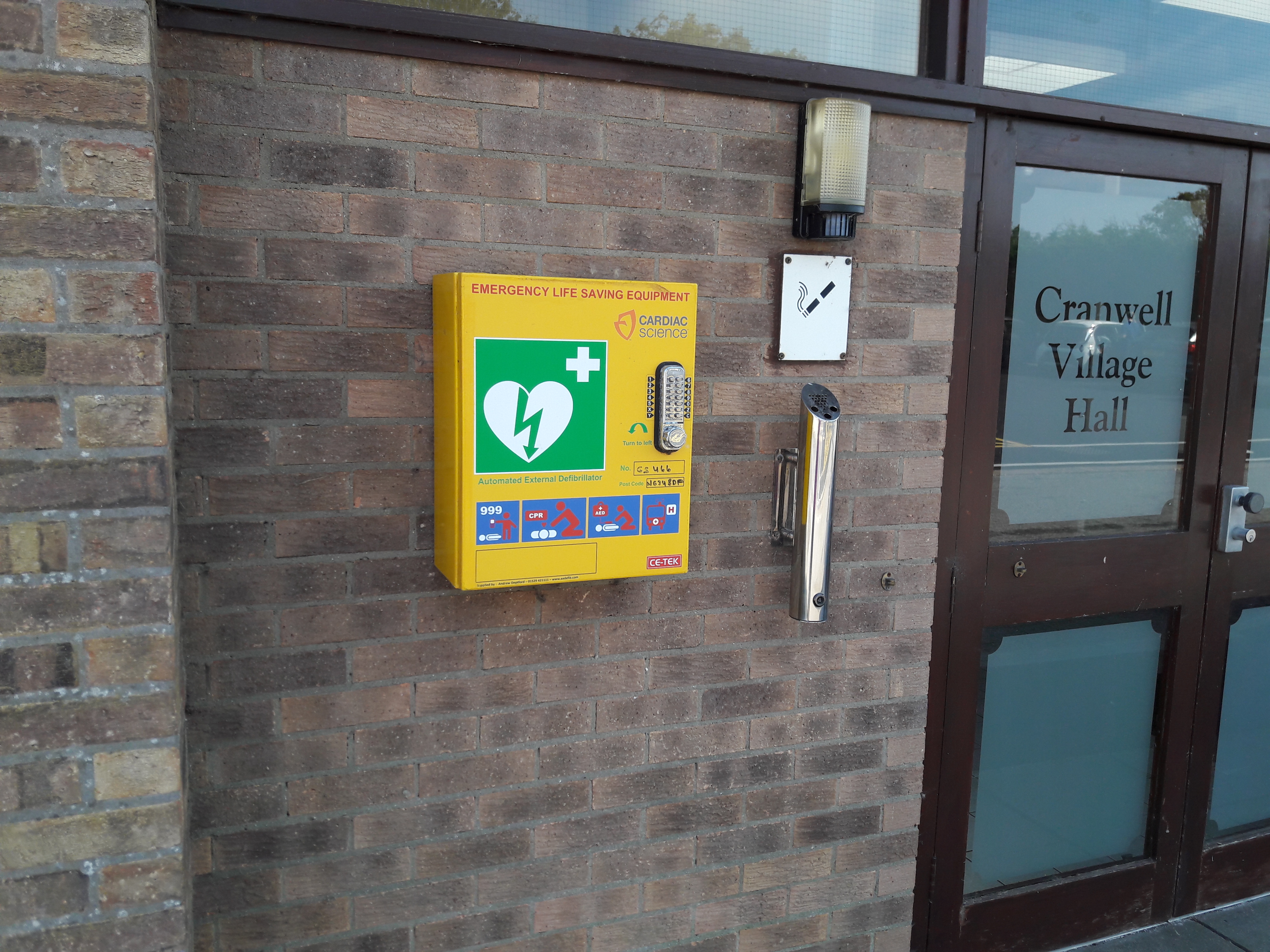 When someone is having a Sudden Cardiac Arrest (SCA) every single second really does count. Knowing the exact location of your nearest defibrillator (AED) can make all the difference between life and death. When used within the first 3 – 5 minutes of a person suffering a S.C.A a defibrillator can dramatically increase the chances of survival from less than 5% to as much as 70%.
A.E.D's were designed to be used by virtually anyone with little or no training or experience. Most public access A.E.D's are easy to use with voice guided instructions, meaning you can respond and provide immediate life saving treatment before the ambulance arrives.
There is a mobile app called "Good SAM" that locates your nearest A.E.D. you can download this onto your phone from the usual places.
Alternatively defibrillators can be located on this website :-
https://www.nddb.uk/defibrillator/234
Here are the locations of the THREE defibrillators installed by the Parish Council in our parish:-
CRANWELL VILLAGE Outside main entrance of Village Hall, Old School Lane, Cranwell Village NG34 8DF.
BYARDS LEAP Byards Leap Lodge, Byards Leap NG34 8EY.
BRAUNCEWELL Long Lane, Brauncewell NG34 8RQ - on wall on right hand side when coming from A15.